Eryn La Fleur
Vincent Lesch
Bea Liebenberg
Liam Lineveldt
Jemma Louther
Hannes Lups
Tsepang Mahlehla
Mosidi Mapheto
Rachel Marais
Ben Mason
Luyanda Mchunu
Shanay Meintjes
Rachel Michau
Nkosana Mncube

Our design, based on 'Nude' by Kyle Morland, 2016, challenges the idea of what a museum should be and how art should be viewed.

The building takes the viewer on a journey through various spaces designed to highlight the five human senses in order to create a more exciting and engaging experience of art.

— Group 3, Common Sense

*To view the interactive model above right please use a desktop browser. Click the 'x' to close the cookies notice, and then once on the image to activate the sketchup viewer. Once loaded use the options at right to navigate the model - browse select 'scenes' by clicking on the small house icon, or use the orbit, zoom, pan & 'zoom extents'tools to move around. For both the video and the interactive model, the arrow icon at bottom right will allow you to view the model in fullscreen.
G3_02
Process

Various material from Group 3's design process, and the artworks that inspired Common Sense.

Our process of redesigning the building entailed exploring our top three selected artworks, followed by a 'What if…?' task.

This informed the choice of our final artwork - Kyle Morland's Nude, 2016. From the groups feedback it was abundantly clear that the juxtaposing forms - the awkwardly stacked orthogonal shapes and the flexible layer of mutton cloth - was a main attraction. A further point of interest was the choice of colour and its effect on the viewers perception of the entire artwork - some translating the use of white to symbolize the constriction of white supremacy during the apartheid era, with others interpreting it to resemble purity and neutrality.

The central idea that the group explored was how the different senses can be used to create a unique experience.

— Group 3, Common Sense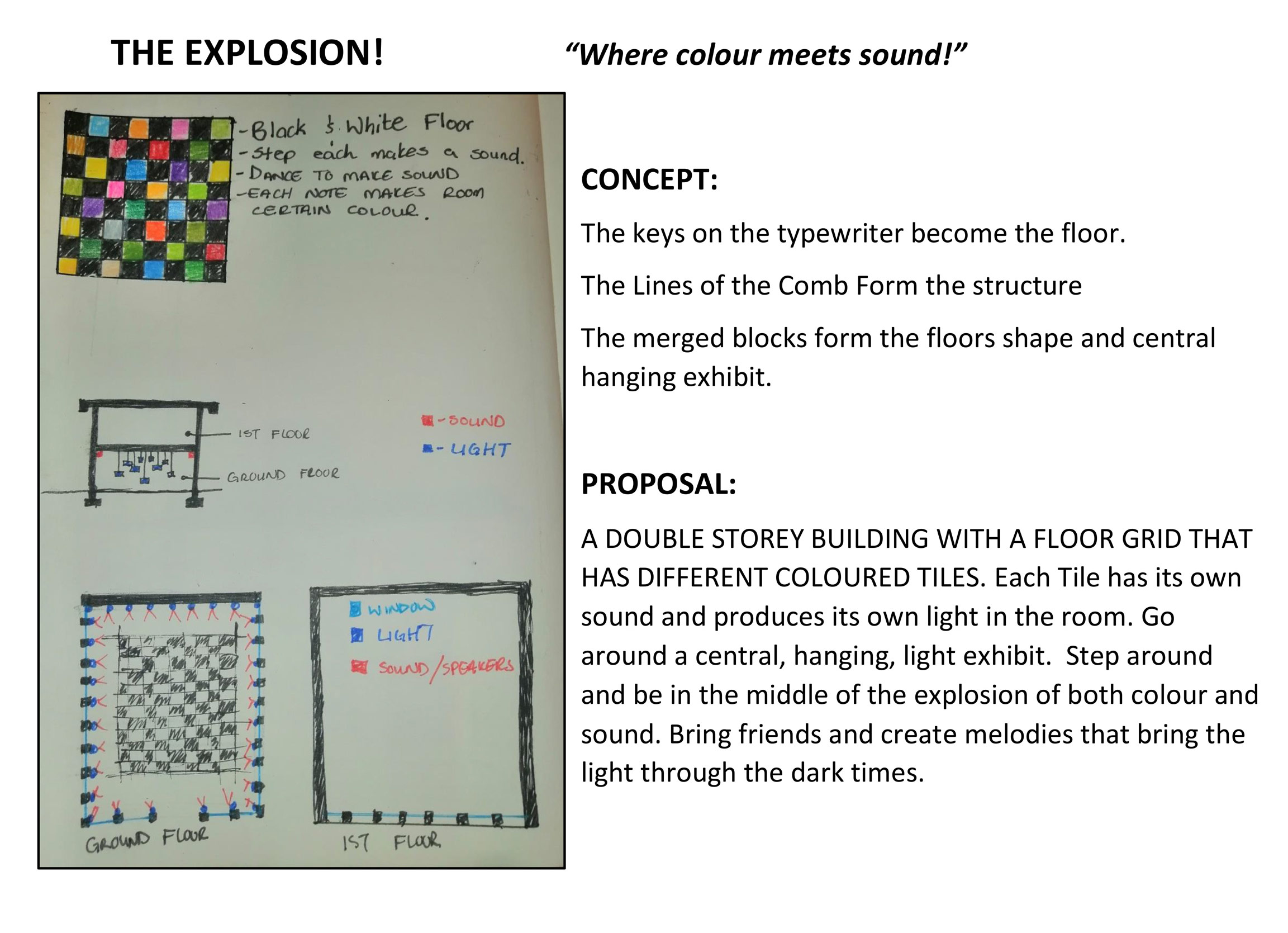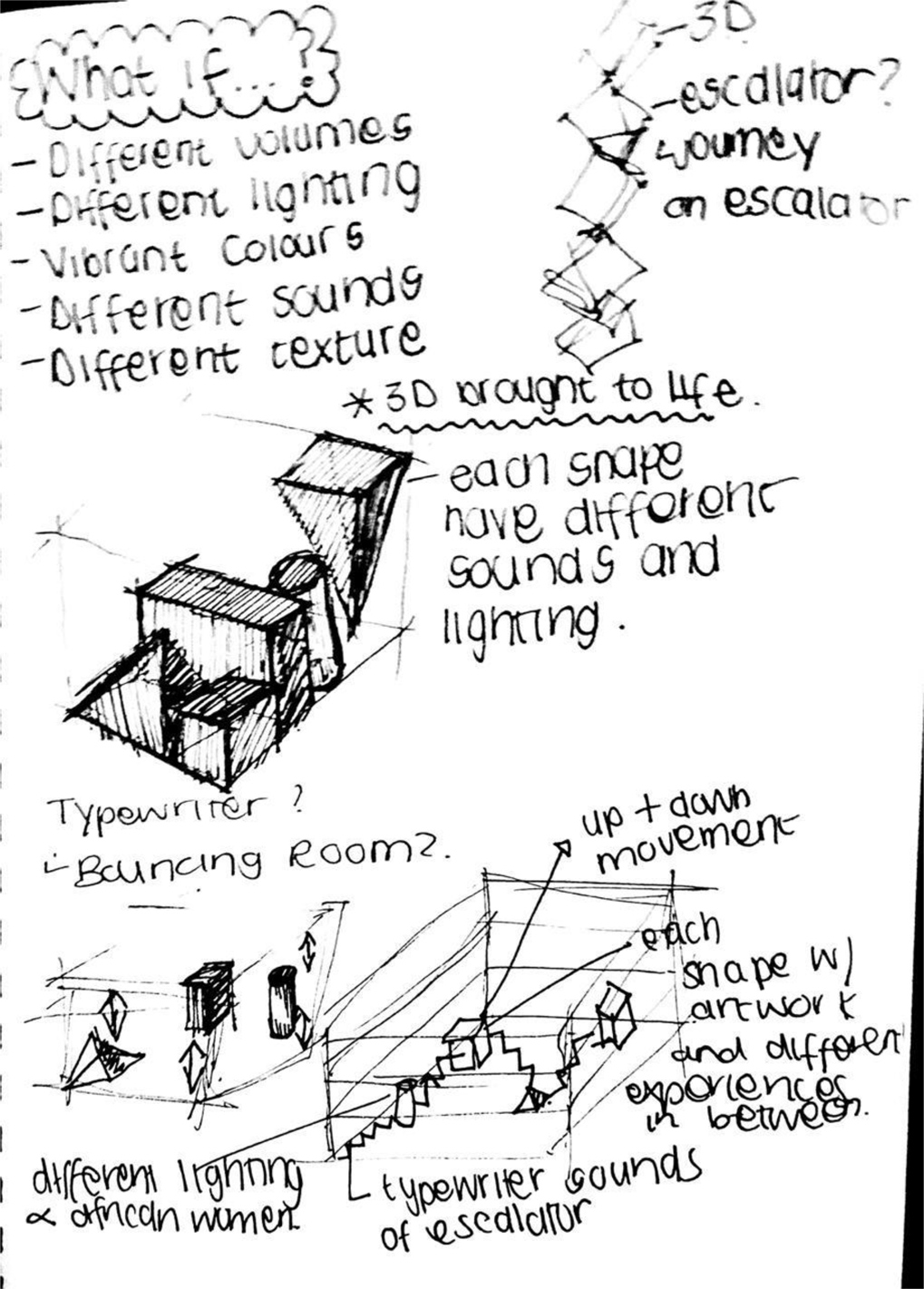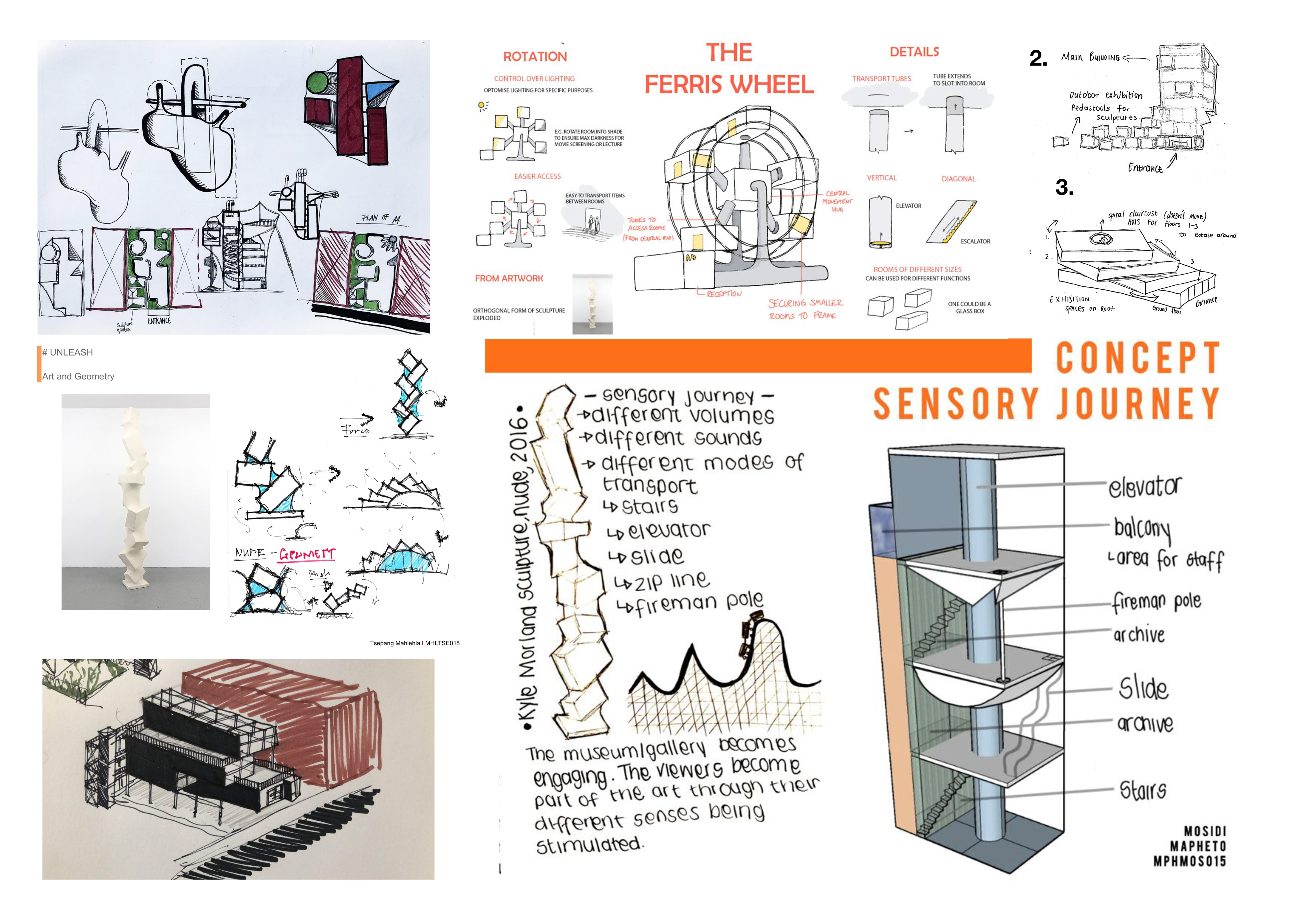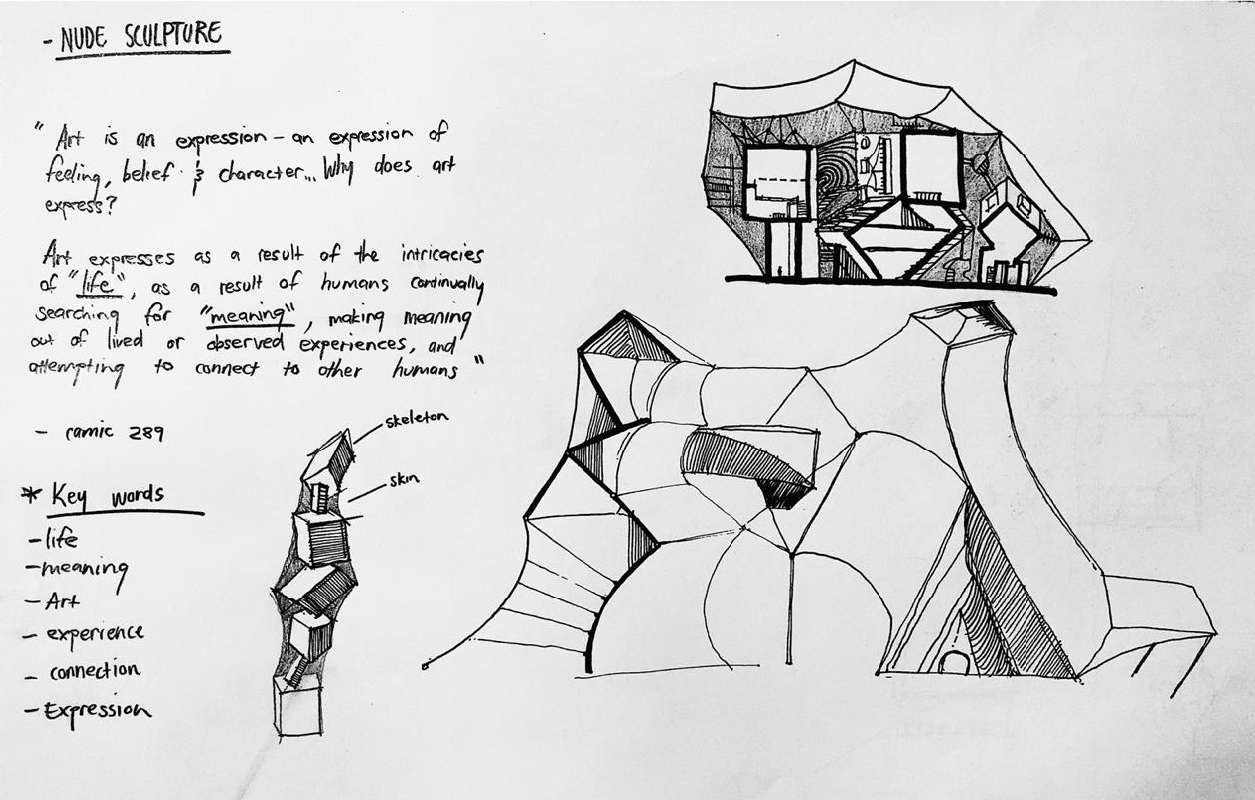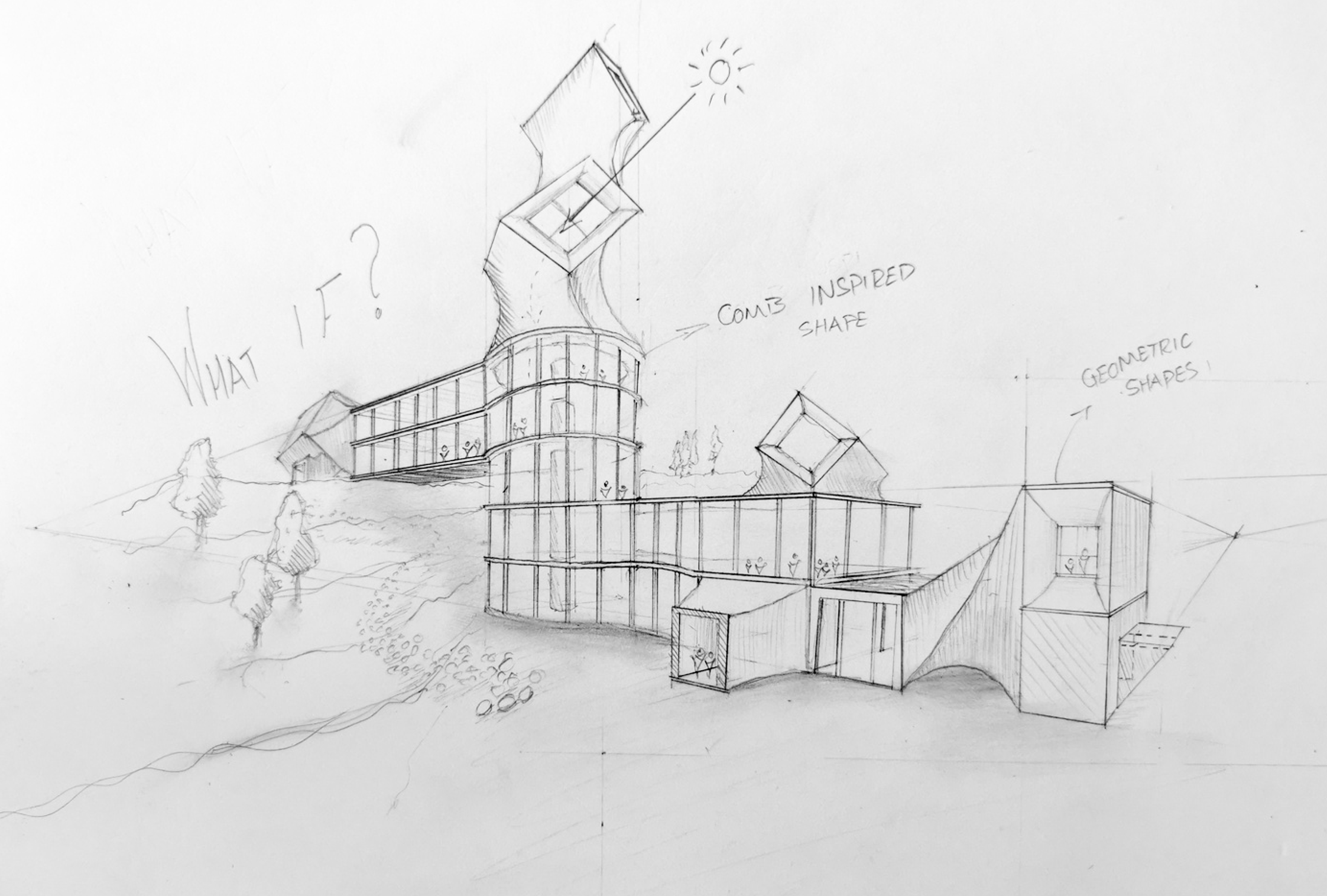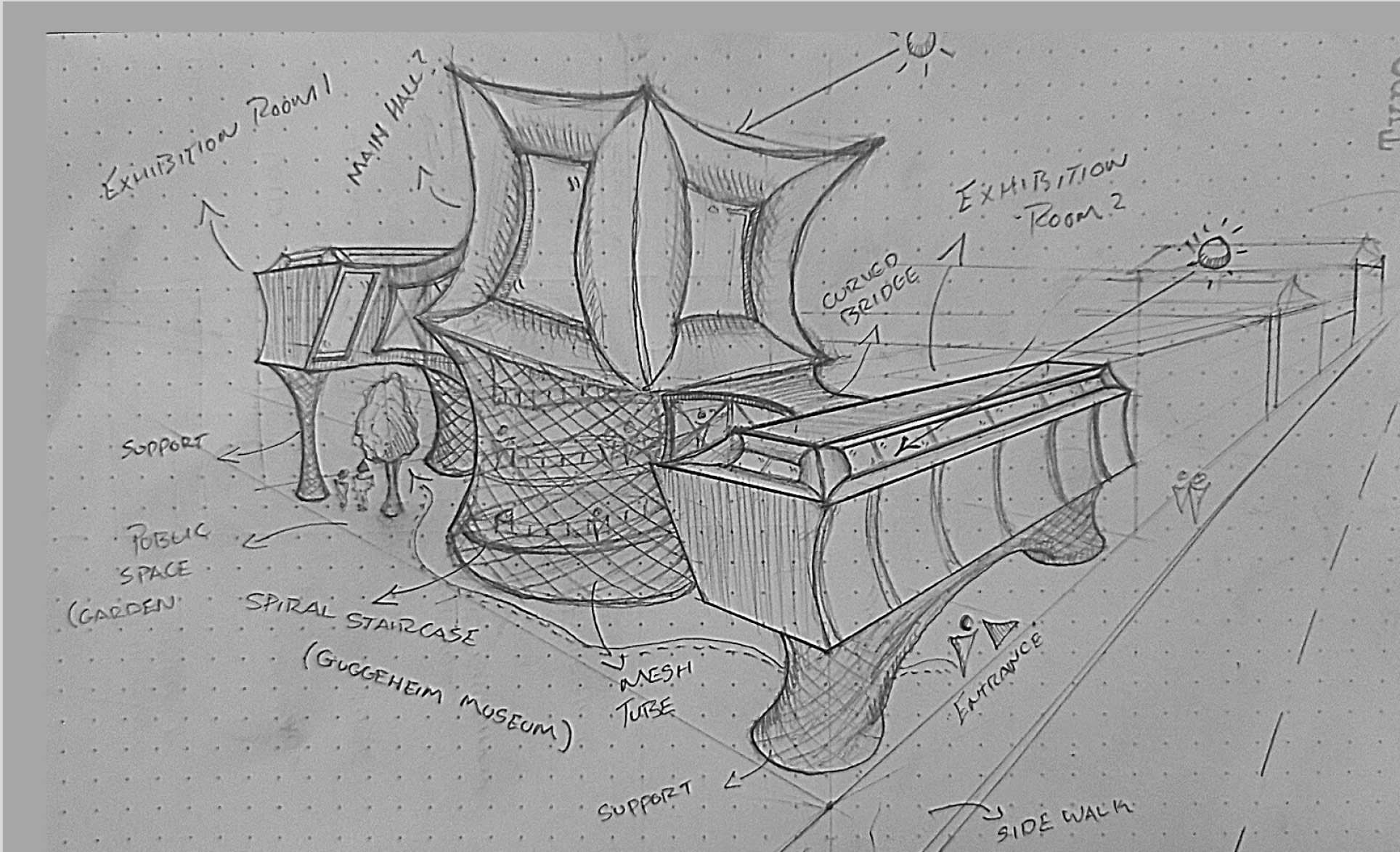 G3_03
Archive
Additional process material & responses to various #unleash prompts, tasks and 'creative reflections'. The elements that appear after the drawings below may be moved to create new assemblages - to move or 'drag' an object click/touch, hold, and move your cursor/finger. Read more about the archive on the about page.