Rachel Abrahams
Marzuq Allen
Salaamah Arend
Jordan Arendse
Drew Bennett
Tafadzwa Bere
Nosihle Bhengu
Mmilisela Blaauw

Aobakwe Boikanyo
Jenna Bramley
Helen Brooke
Callum Cann
Matthew Carlton
Georgina Chappel
Thalia Coetzee

"The creative process, with all its ups and downs, became the stimulus of our design.

The form is symbolic of a creative breakthrough - a fracture... Our design evokes this process and the many breaks, shatters, and traces that get left behind"

— Group 1, Fractured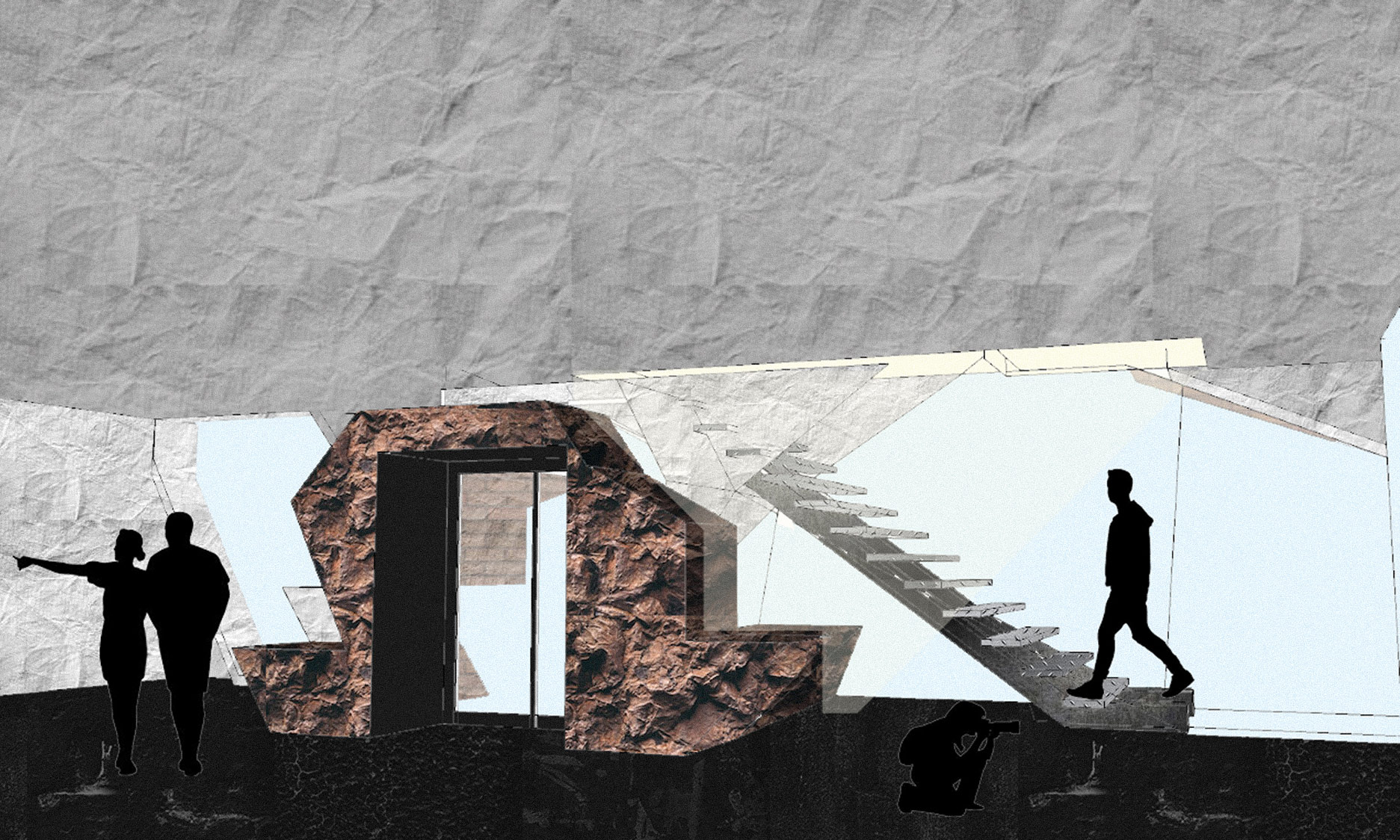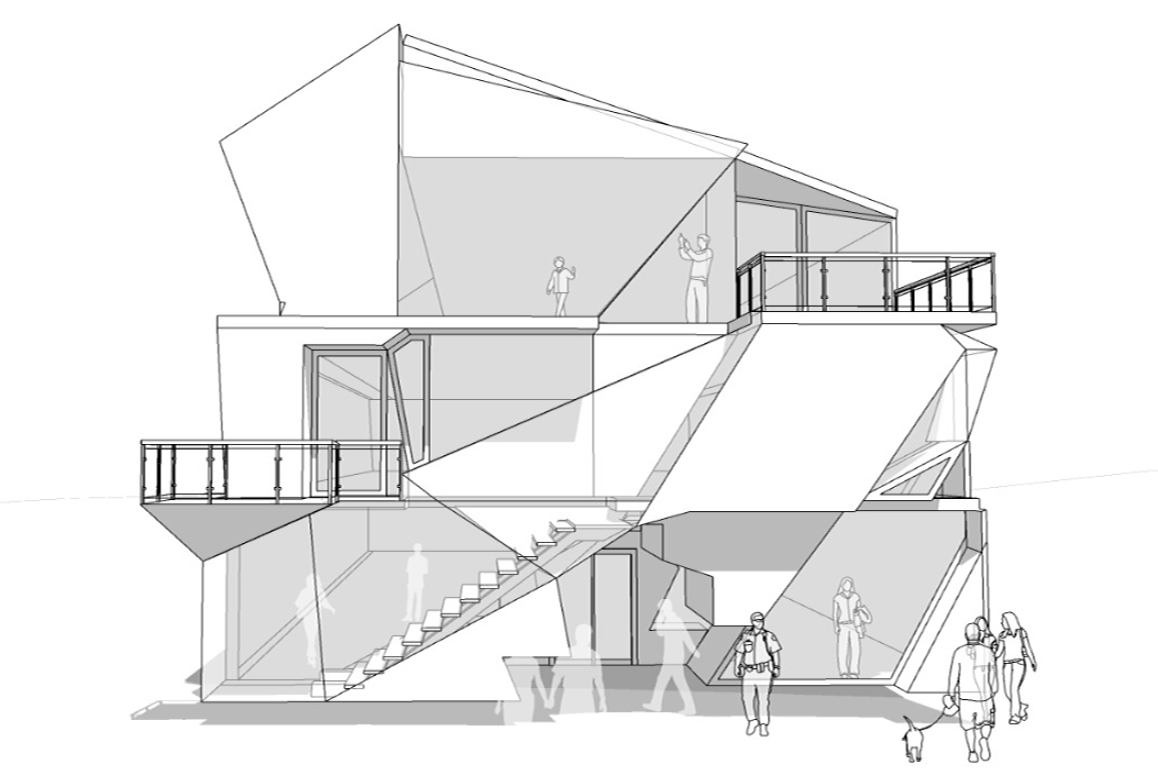 *To view the interactive model above right please use a desktop browser. Click the 'x' to close the cookies notice, and then once on the image to activate the sketchup viewer. Once loaded use the options at right to navigate the model - browse select 'scenes' by clicking on the small house icon, or use the orbit, zoom, pan & 'zoom extents'tools to move around. For both the video and the interactive model, the arrow icon at bottom right will allow you to view the model in fullscreen.
G1_02
Process

Various material from Group 1's design process, and the artworks that inspired Fractured.

"The use of artworks as the inspiration for designing a building was unlike anything we have done before. The various materials, mediums, shapes, and forms within the artworks inspired us to design something that perfectly fit the plot while still containing originality. Art fed our imagination and creativity, and helped to define our creative direction"

— Group 1, Fractured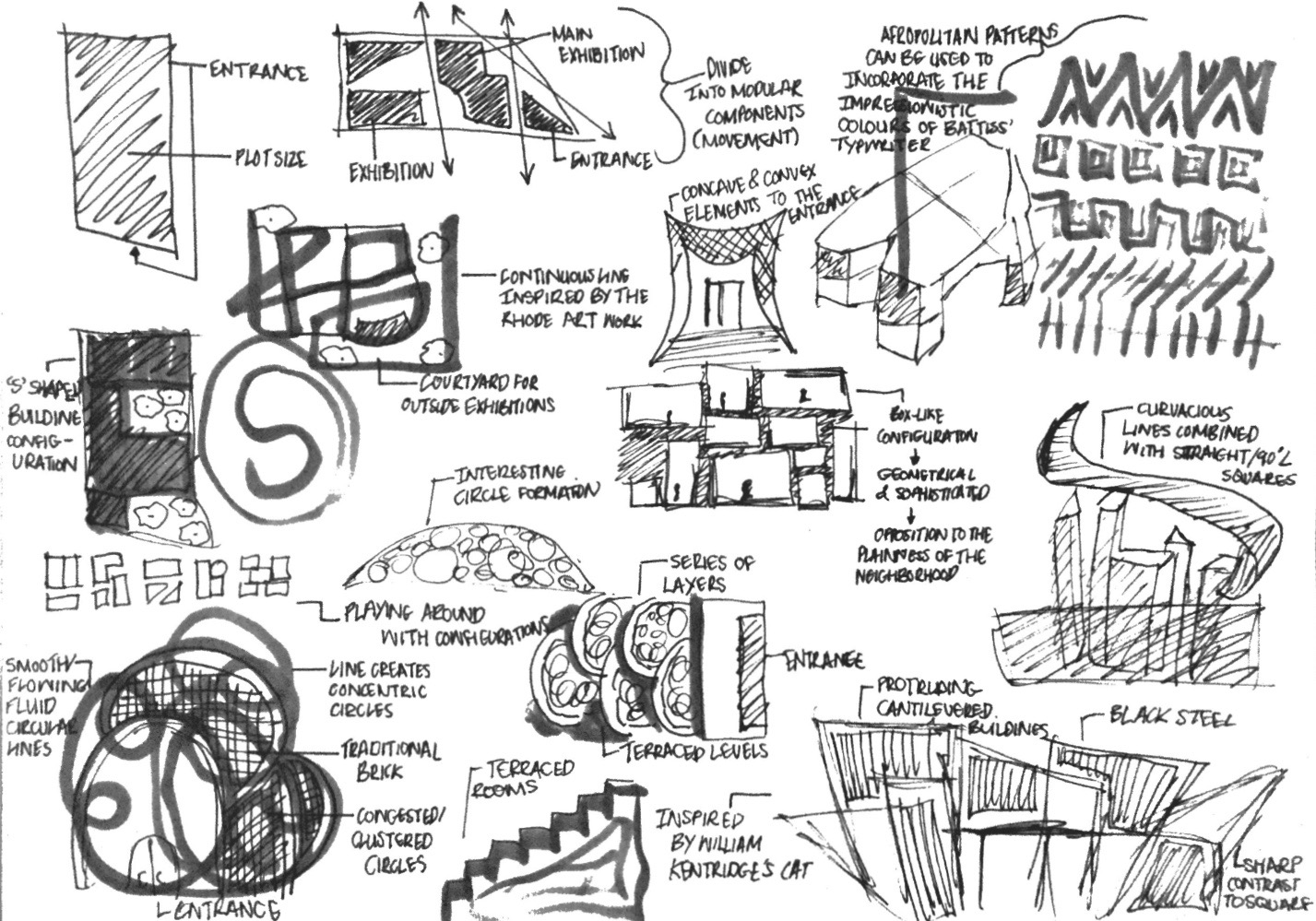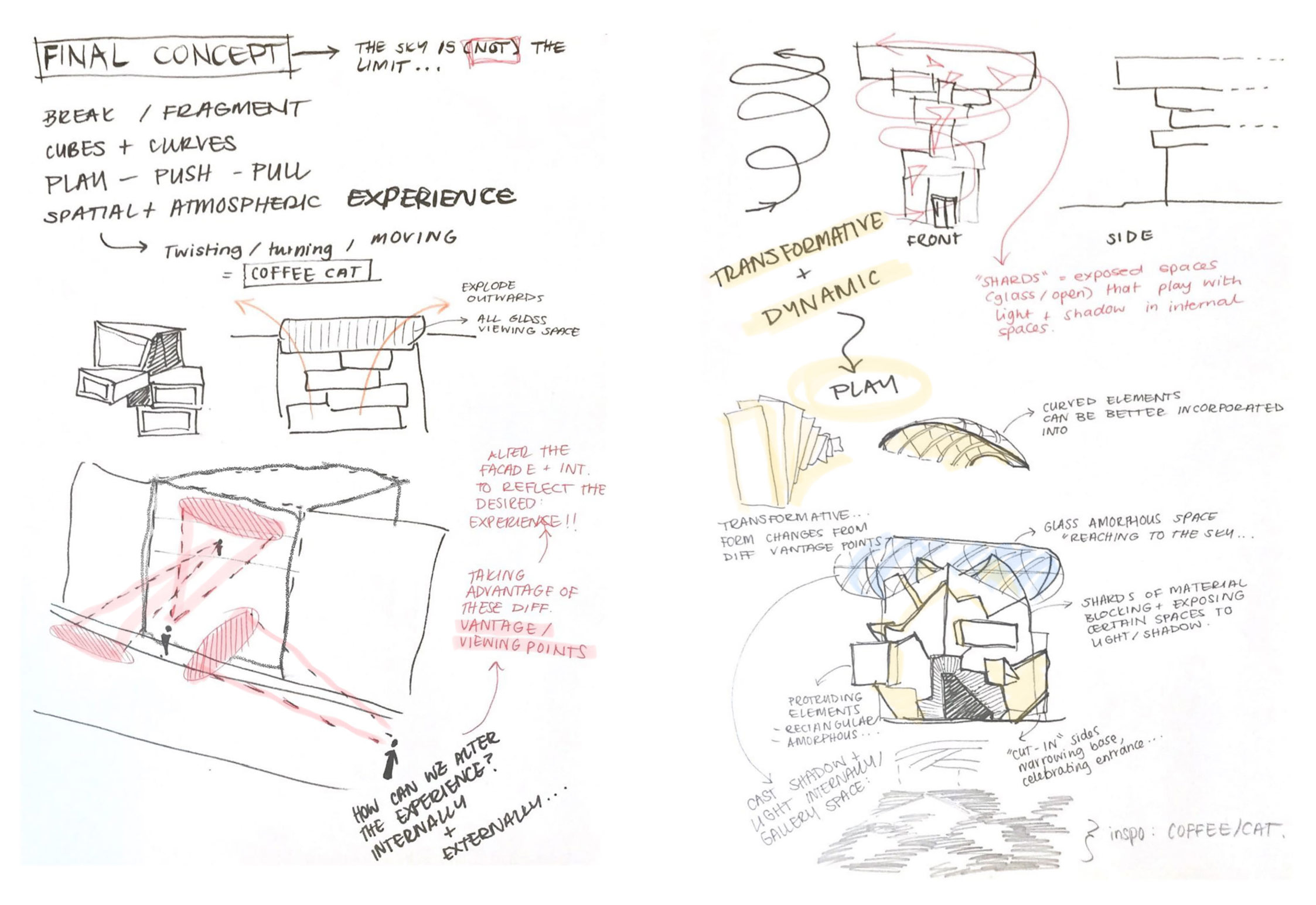 G1_03
Archive
Additional process material & responses to various #unleash prompts, tasks and 'creative reflections'. The elements that appear after the drawings below may be moved to create new assemblages - to move or 'drag' an object click/touch, hold, and move your cursor/finger. Read more about the archive on the about page.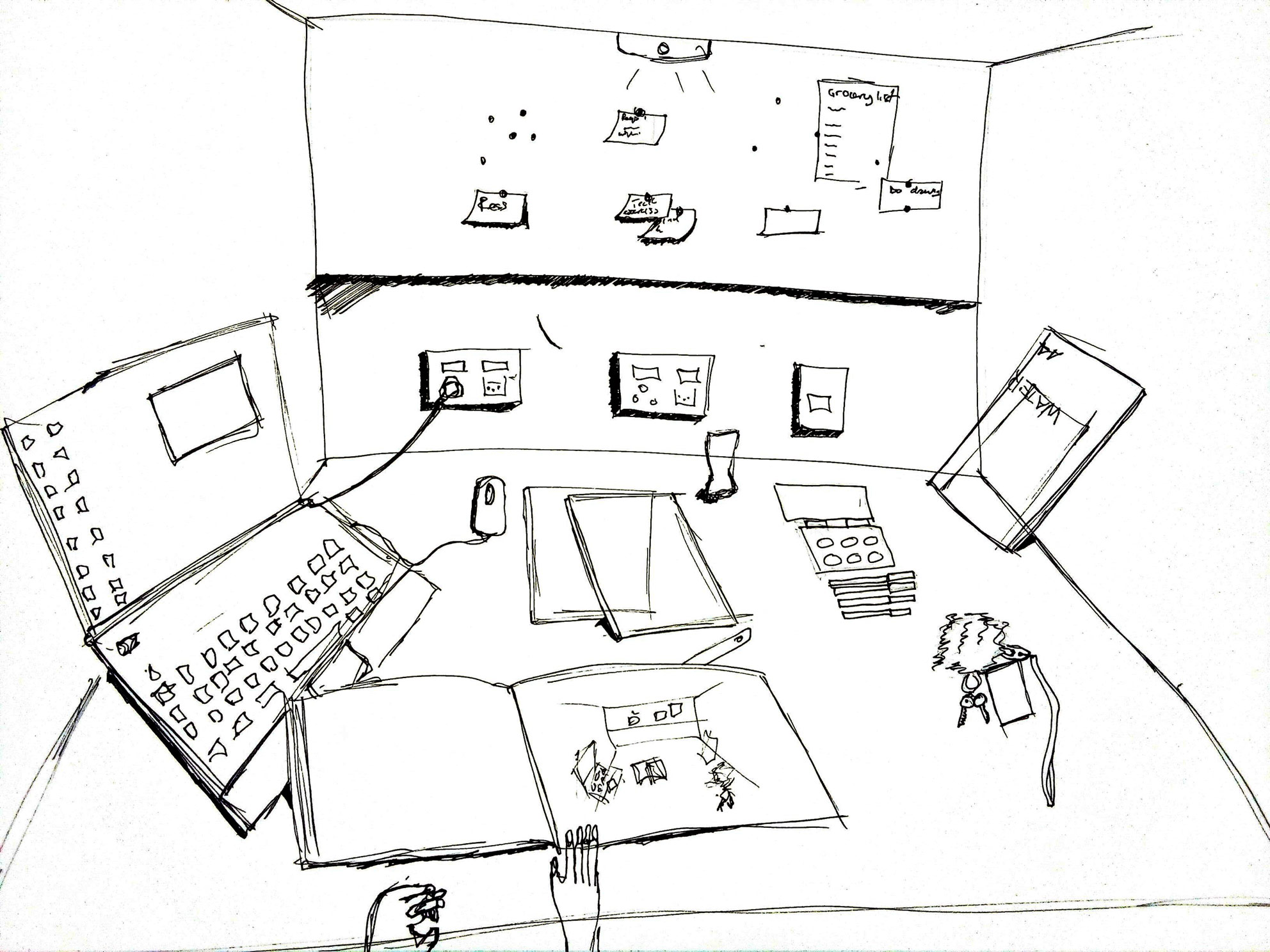 ---